Learn This Major Pentatonic Scale Lick
Here is the guitar tablature for my YouTube video 'Learn This Major Pentatonic Scale Lick - Legato Workout For Your Left Hand'.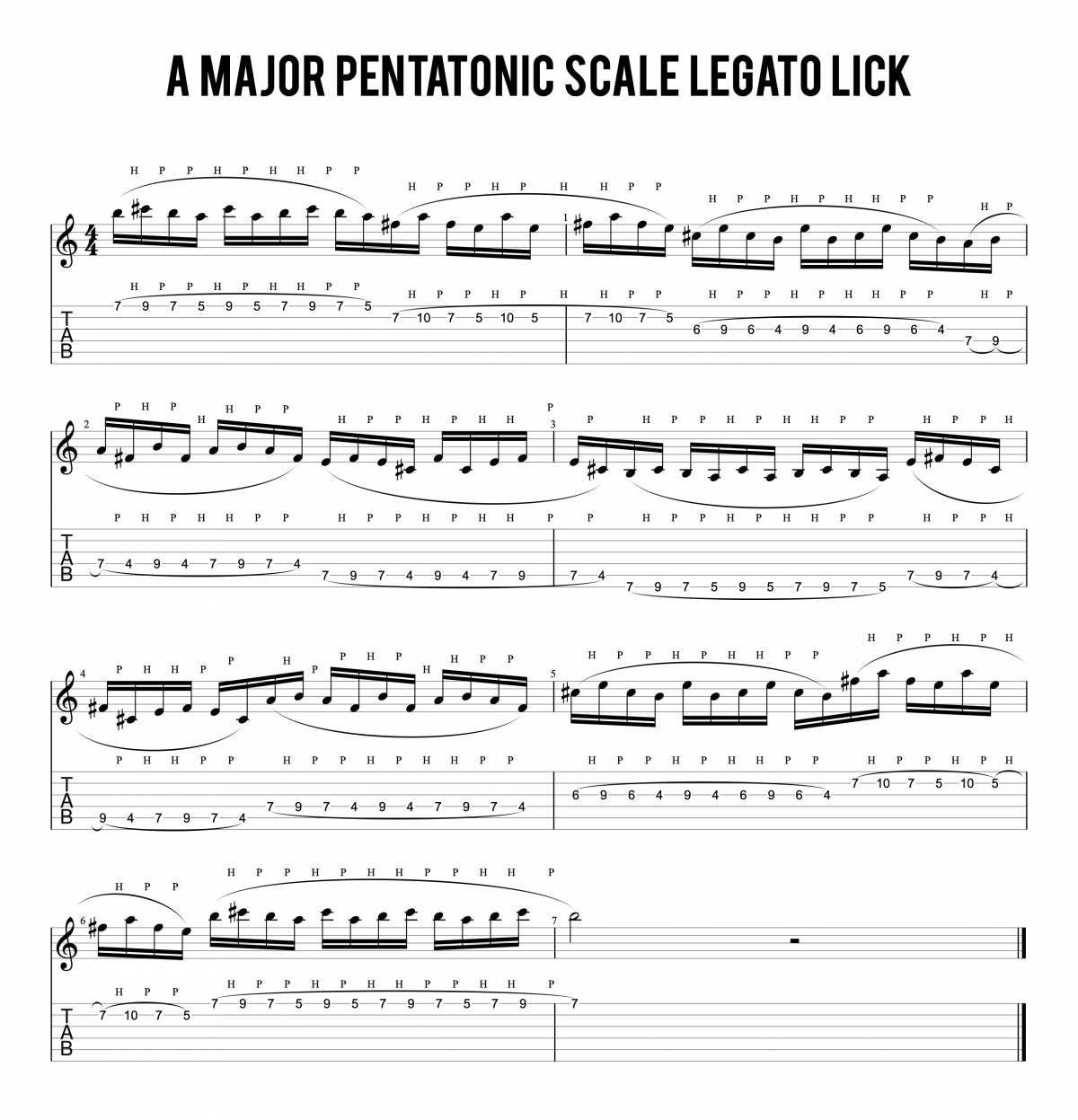 Practise each bar separately and loop each sequence.
Apply the sequence created in each bar to other parts of the scale.
Play with a metronome and gradually increase the tempo.
Incorporate each sequence into your own guitar solos.
Be aware of each bar when playing the entire sequence.
The following video lesson walks you through this guitar lick and shows you how to transform the lick into many new licks. Timestamps are available when watching this video on YouTube to help you jump straight to each individual bar.
Grab your free guitar lesson packs
Would you like me to send you free guitar lesson packs including the following?
Solo transcription
Bass line transcription
Chord chart with chord diagram pdf
Backing track minus solo
Backing track minus bass line
Backing track minus chords
Full track
These packs are great little study pieces and will give you many new ideas to advance your guitar playing skills.
Fill in your details below and I will send you a link to the "Blues In A" pack. You will also receive the "Blues In C" and "Blues Waltz" packs along with any future packs over the next few weeks.